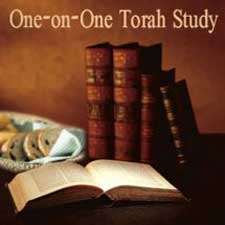 Both Rabbi Sruly and Esti have chavrusa learning one on one with students. With these individual classes students can learn at their own pace and choose subjects that interest them.
Subjects covered include learning to read Hebrew, the weekly Torah portion, Tanya and Pirkei Avot.
To reserve a slot with Rabbi Sruly or Esti please call 613-770-1884 to reach Rabbi Sruly or 514-999-2077 to reach Esti. You can also contact us here.